Please contact us at Pairadox.Farm at gmail.com for current list of sales horses.
Pairadox Idgie (2007) mare by Steeped in Luck SOLD
For Sale: $25,000
Photos and VIDEO below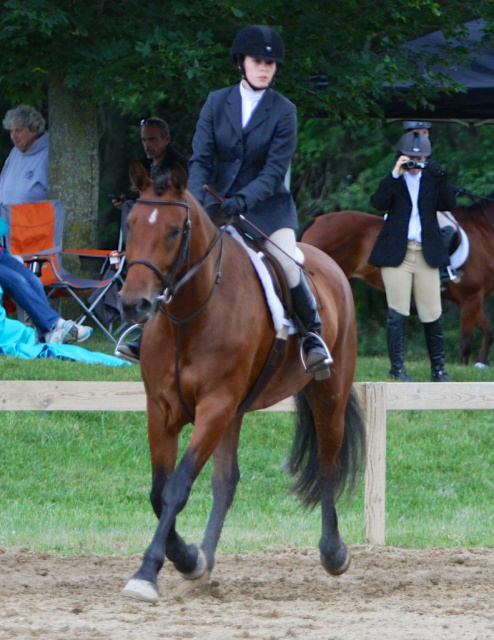 Pairadox Idgie - Free Jumping Video and Dressage Video
Pairadox Stella (2006) filly by Steeped in Luck (SOLD)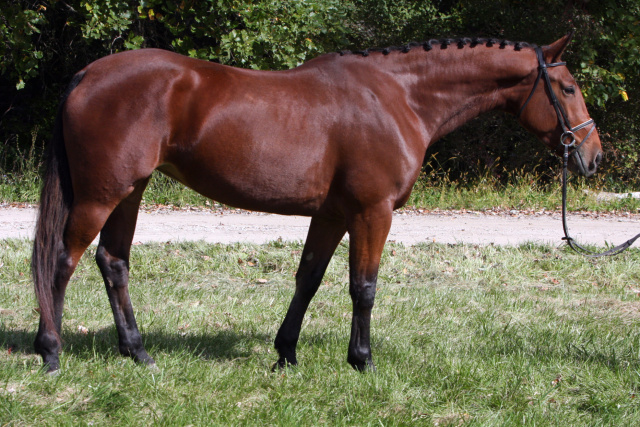 Pairadox Lester (2003) (SOLD)
Black (although sunbleached in photos below)
17hh
This big quiet handsome boy is by "Pairadox Flynn". Pairadox Flynn is now known as Free and Clear and was the USEA's 5 year old Spalding Labs Young Event Horse Champion in 2005 shown under 2 time Olympic Gold medal winner (eventing) Phillip Dutton. Lester is one of only 4 Free and Clear babies as Free and Clear was gelded before he was sold to Colleen Hofstetter.
We have a soft spot for this boy but we must follow the rules...all horses are for sale (for a price)! He is well broke and travels surprisingly light on his feet.
His easygoing temperament and beautiful rocking horse canter will make a less confident rider comfortable; great for adult amateur who wants to do a little bit of everything.
Pairadox Toad (2005) - 4 photos and 1 video below (SOLD)
4 year old gelding, 16.2hh, Sire: Indian Artifacts Dam: Cash for Froggie, dressage prospect, hunter prospect, eventing prospect, jumper prospect; demonstrating a lot of scope over the jumps SOLD!!!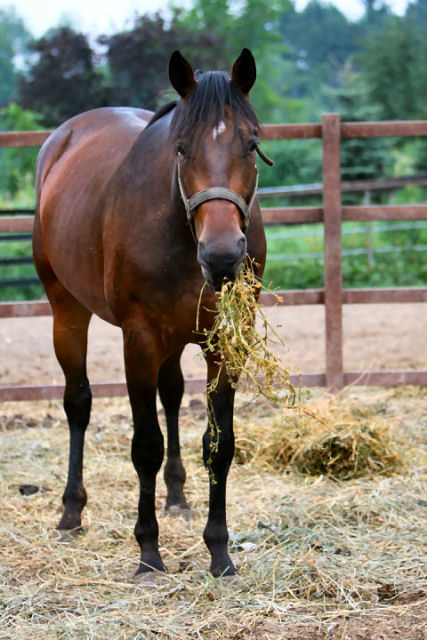 ------------------------------------
Pairadox Gert (2004) (SOLD)

5 year old mare, hunter prospect, quiet, suitable for children's hunter or adult amateur
Going well under saddle - showing Trillium circuit in Ontario.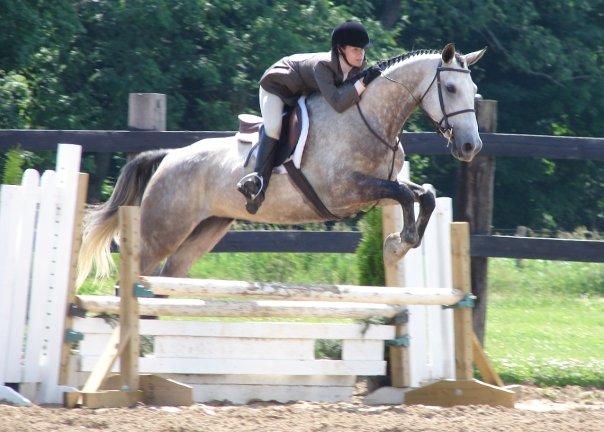 -------------------------------------------------------------------
Pairadox Lester
------------------------------------